Welcome to DL6DBN's Open Hard and Software Pages.
Projects in progress or finished
AstroPi: My version of an AstroPi (the Pis flying on the ISS)
BirdBox: My version of a RaspberryPi Bird Box
FOXAVR: An Atmel AVR based ARDF beacon controller, coded with BASCOM-AVR.
ScratchX-Projects: Container for my ScratchX Projects (mostly experimental themselves).
ScratchX-Sandbox: My playground to experiment with ScratchX Javascript extensions.
Projects to start with (soon, someday or never)
Magic Mirror: Mirror or POI with Raspberry Pi displaying selected information at home
Me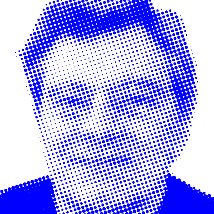 CallMe: Frank, 6DBN (six dee bee en) or fr4b3r1x
FullTime: Family, Engineer, Technical Communicator
SpareTime: Scratcher, AppInventor, (Radio) Orienteerer, Radio Amateur, Stargazer
Support or Contact
You want to contact me? Try dl6dbn@googlemail.com